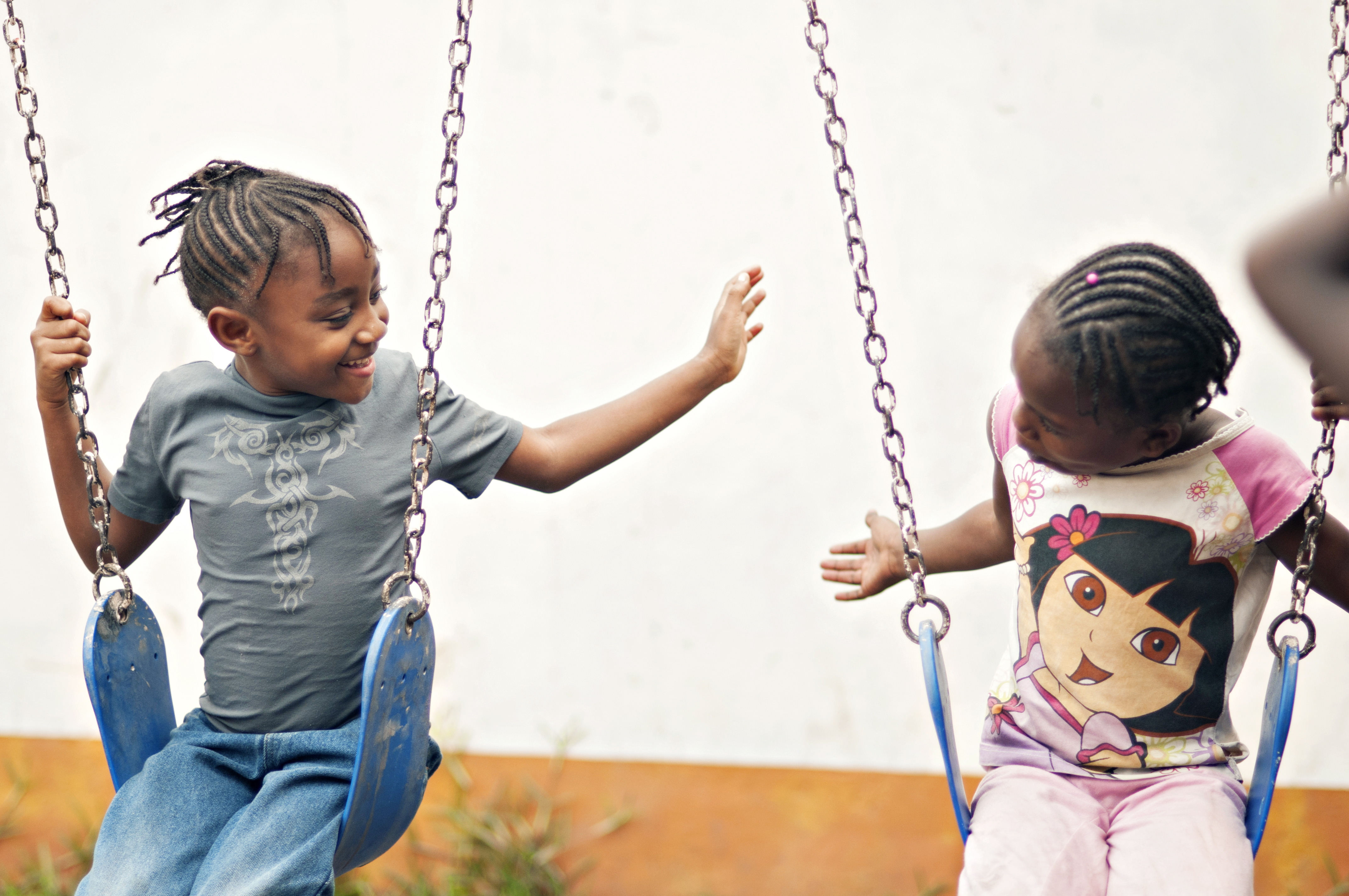 "City of despair" some call her, "war torn city" according to the news. We call Goma a city of HOPE. Probably the most beautiful landscape in Congo. Close your eyes, imagine you were in a plane, the clouds all of a sudden give way to a beautiful picture. Hills and lake compete for your attention. Everything is picture worthy. Until we landed. Then reality set in. True to our calling we went to most vulnerable area in Goma. The Karisimbi Commune. There is no dust, no grass there. All is rocks…rocks from lava. It is hard to access. We had sponsored a camp espoir for the children there. We went to see them, especially our first 10 to enter the sponsorship program. The school is made of wood. The kids study on rocks. The rock is merciless. Kids lost their shoes and were cut.
The families were so thankful that their children were able to attend school. I was overwhelmed when I saw the number of kids begging to be sponsored. I was torn at the idea that the 10 happy kids were such a minority. The following day, we went to visit their children in their homes. The first home was amazing. We met Lucie. She lives with her grandmother in a tiny cardboard house. They barely have anything to eat. Her grandmother struggles to find the equivalent of 10 cents to feed her. Lucie's parents left her to go search for gold in the conflict zone. Just missing or dead, the grandmother did not know. She prayed to Jesus each day that her little Lucie would go to school and would have a nice backpack like the kids she saw on the street. She was so blessed because Lucie's school was paid for, she has a nice backpack and shoes. Lucie wants to become a university professor.
Her dream would not be possible if someone who had no idea that this little girl exists responded to the Lord when he asked to help Lucie and others like her. We saw hope in the midst of hopelessness. A mom, who lost her husband told us how all her hope was now in the little girl who is now sponsored. Little Aziza, whose grandmother has no other resources to feed than to take her begging on the street now has hope that she can become a business woman, have store and help little girls who beg like her. I am blessed that the Lord has given such an opportunity to witness what the obedience of children means in his other lives.