Background
In a society that is based on solidarity, disruptions such as wars or movement of population can easily destroy the social fabric of the community and lead to a cycle of poverty which seems impossible to solve. The Democratic Republic of Congo is not exempt from this reality. Communities have become vulnerable because of poverty, opening doors to all forms of abuse and trafficking. Desperate parents are forced to sell their children or take them along when they beg on the street. This situation affects women the most since they are most often left with the burden of supporting the family.
The Challenge
Despite the efforts through various forms of economic empowerment, the truth is that poverty in the DRC is still rampant. Most solutions offered are not always understood by the communities.
Our Response
"Kinkolemba," "Likelemba," "Ristourne" (whether you speak Swahili, Lingala, or French) is a term you will hear in markets, on the field and even in offices wherever you are in Kinshasa, Bukavu or Lubumbashi. It is a business term that all local men and women understand. In the traditional "Ristourne", members of the group will contribute a certain amount of money each month. That total will then be given to one of the members to either start a business or make improvements on what they are already doing. Over time each memeber of the group should receive funds that will help their business and their families. It is a cultural way of saving and empowering members of the community. Mwangaza works with groups of women to help them with Ristourne. Usually we start with a group of 5-10 ladies who either own businesses or hope to own them in the future. Our Tabora Fund is named after Tresor's grandmother who raised her children with a business she started through a "likelemba." It is helping women break through the cycle of poverty by funding these economic solidarity group which then become their own micro-economies. Our Tabora ladies have started restaurants, gardens, storage facilities and even opened their own booth at the market. We believe that grassroots beginnings such as these will help begin to break the chains of poverty is some of the most impoverished communities in the Democratic Republic of Congo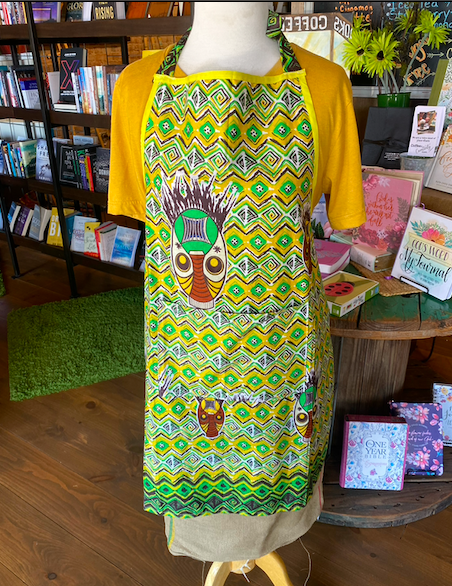 Purchase Tabora Merchandise
---
---
---
Join Our Mailing List
So you can pray and partner with our ministry.
---