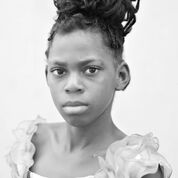 Feminie Hygeine Supplies
Education is the most important weapon in breaking the cycle of extreme poverty in DRC. The girls who have the opportunity to go to school are working their hardest to succeed, but when they have to miss up to a week each month due to lack of feminine hygeine products their studies suffer horribly and they often end up dropping out of school. This is a huge often unseen need for girls whose families are barely able to afford school at all. Your gift will provide a year's worth of feminine hygeine products to a young lady and allow her the chance to continue pursuing her dream.
---
Payment Information
---
Please provide us with your payment information.